Cloud services have today evolved beyond simply being online
data backup
solutions. Cloud services let you work from anywhere and from any device. All you need is an
Internet
connection.
Today's mobile devices too have been transformed by Cloud services into versatile computing devices. The biggest hindrance for most mobile users is significantly lesser storage as compared to notebooks and PCs, which is a limiting factor. Cloud services for mobile devices overcome this obstacle by providing users with apps for storing, accessing and exchanging data through online cloud servers without the need of local hardware. These apps allow users to store and share files on cloud servers from multiple devices, thus allowing you to access files from any device. You can also utilize features such as file syncing and sharing with these cloud services.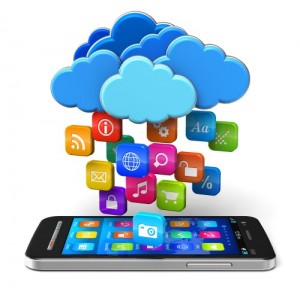 Best Cloud Storage Services for Mobile Phones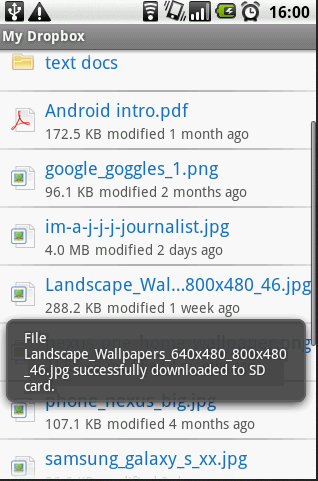 Dropbox is arguably the most favored and one of the
best Cloud storage services for mobile devices
. There is an app for every mobile operating system, so you have lots of platform options as well to upload files from different devices and access them. Dropbox also provides you with a link to each file in
your account
so that you can share a specific file with friends or co-workers. You can sync data across devices and
photo and video
sync from your mobile devices works seamlessly.
Platforms:
iOS, Android, BlackBerry, Kindle Fire
.
Free Storage: 2 GB.
Pros:
Extremely user-friendly, feature-rich cloud service.
Cons: None.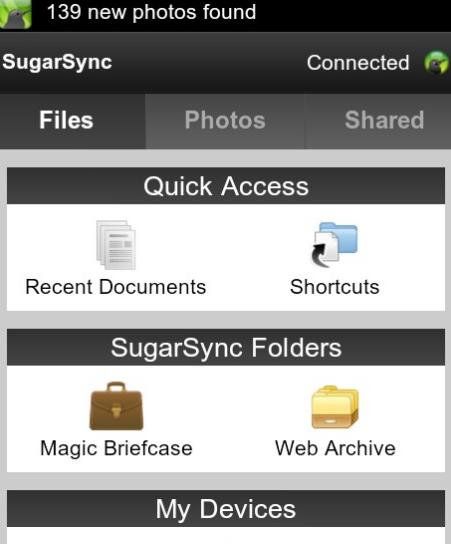 SugarSync is another file-sharing and
backup service
that has developed apps for all popular operating systems. This app lets you store, share and access files from their server and also remotely move or delete files on synced devices. It is offering 5 GB of
free storage space
. The app has a feature that generates a link for each file so that you can share it via email or social networking sites. The recipients can download the file without a SugarSync account. You can also select individual folders to be
backed up
and synced. Plus, if you're sharing a specific file or folder publicly, you can password-protect it.
Platforms:
iOS, Android, Windows Phone, BlackBerry.
Pros:
Good amount of free storage, great syncing capabilities.
Cons:
The app should enable auto-sync of photos on
mobile phone
through data network as well.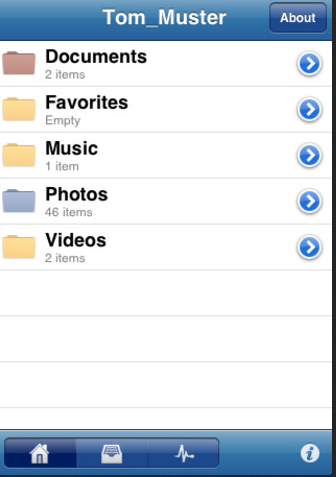 Wuala, from storage experts LaCie, is for the people who are perked-up with Cloud privacy and storage. Wuala maintains very high standards of encryption for keeping your files secure across the cloud. Through their iOS and Android app, you can easily share(publicly as well as privately) and view files with a click. An outstanding feature includes gaining additional space to your Wuala account by committing some of your unused local disk storage to their service.
Pros:
Automatic encryption of uploads, easy sharing of files, doesn't compromise on features.
Cons:
Experiences rather slow upload and download speeds sometimes.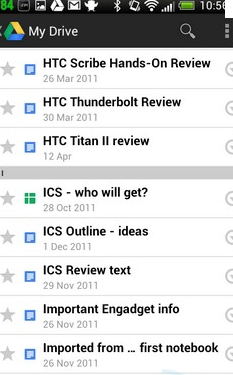 Google
Drive has a few key features that make it really stand out. The Drive can store dozens of file formats and even opens Photoshop files (even if you don't have it installed on your PC). Apart from this, there is the usual stuff like drag and drop syncing and folder sync as well. There are built-in document viewers for it's mobile apps. There are options to share, delete and rename files. File loading is steady and you can also make files viewable while you're offline, which is a very useful features in areas with questionable network coverage. Google has given Android users some additional features by including exclusive ways for Android users to make comments, view tables, and reply to comments. File editing has stepped up too.
Platforms:
Windows, Mac, iOS, Android.
Pros:
lots of sharing options, easy to edit files and documents of all formats.
Cons:
No
security
pass code options for both the mobile apps.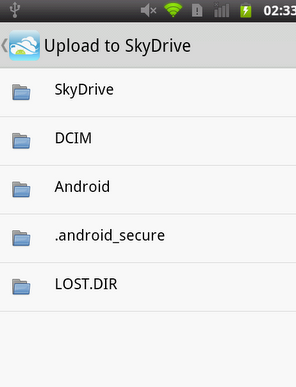 SkyDrive, from Microsoft is indeed a very smooth cloud syncing solution for all types of files. Through SkyDrive, you can easily sync files from other Microsoft products such as Word, Excel, PowerPoint, etc. Again, you can share public as well as private links. The interface is very simple and clear to use. Through the mobile apps, you can either upload, download, share or sync them across devices. All photos on your mobile device can be uploaded and viewed as a slideshow.
SkyDrive is a complete cloud syncing solution offered by Microsoft, though it doesn't have anything to turn your head away from Dropbox or SugarSync.
Platforms:
iOS, Android, Windows Phone.
Pros:
Simple and easy-to-use interface, photo slideshows, 7 GB of free storage.
Cons:
No automatic camera photos upload option for mobile apps.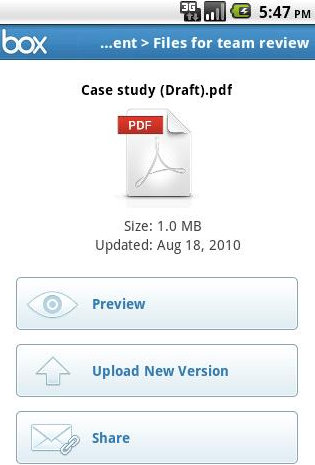 Box.net is a cloud solution built basically for businesses and firms that want to use cloud services for easy storage, sharing and managing their files. Of course, personal users too can use Box.net as a cloud service. There's detailed version-tracking, a feed of every sync and change you've made to a document. Files can be opened using document editors with the mobile apps as well. Also, there's the feature to share files with a link, which is very much common.
Pros:
Easy setup, easy to get around the apps, elaborate sharing features, document editing options are great.
Cons:
Lacks serious functionality, viewing files can be cumbersome at times.
So, these were the 6
Best Cloud storage services for mobile devices
in our opinion. All of these apps can downloaded and installed from their respective mobile app stores.