Twitter and Instagram haven't been the best of pals lately. After the latter was acquired by Facebook, Instagram quietly pulled the ability to display image previews on Twitter, making people view the images on their own new site.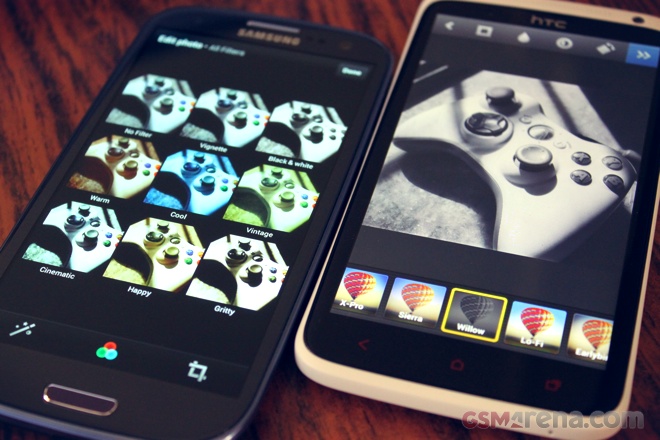 Since then, there have been rumors that Twitter might introduce a newer version of its own official app for iOS and Android, that adds the ability to use image filters for photos taken within the app before uploading them. And the update has now become official.
For now the update is only available on Android and includes a bunch of filters courtesy of Aviary. When you click a photo using the built in camera functionality, you'll then get the effect selector. You can apply an auto-fix, that automatically changes some parameters to make the image more appealing or choose one of the eight filters. Ability to crop the image has also been added. Once you're done, just type your message and send the tweet.
Interestingly, Instagram also chose the same day to update their app. They now have a new filter called 'Willow', which ads a grayscale effect with a hint of sepia and no frame. They have also changed the preview images for the filters that appear at the bottom of the screen.
On the iOS version, Instagram has added a new UI that takes advantage of the taller display on the iPhone 5, as well as a new camera UI, improved tilt-shift quality, ability to scroll infinitely in grid view, Foursquare button on Locations page, and a new welcome screen. Also, images taken from Instagram are now saved in a new camera album called 'Instagram'.
Other than that, both apps feature the usual bug fixes and performance updates. Both are live on the stores and can be downloaded for free.