Almost exactly a year ago we talked about the
Razer Project Fiona, a tablet running Windows 8 with integrated joysticks on the side for gaming.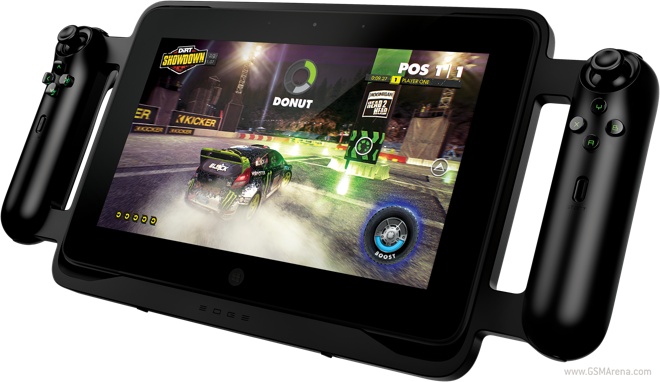 Now, a year later, the product has gone through several revisions, including a new form factor (or four of them, to be precise), new specs, a launch date and a price. Oh, and it's now called the Razer Edge.
Razer says that Edge is the world's first crowdsourced project, with everything from the design, the specs and the price were decided after looking at the feedback from fans on Razer's Facebook and Twitter pages.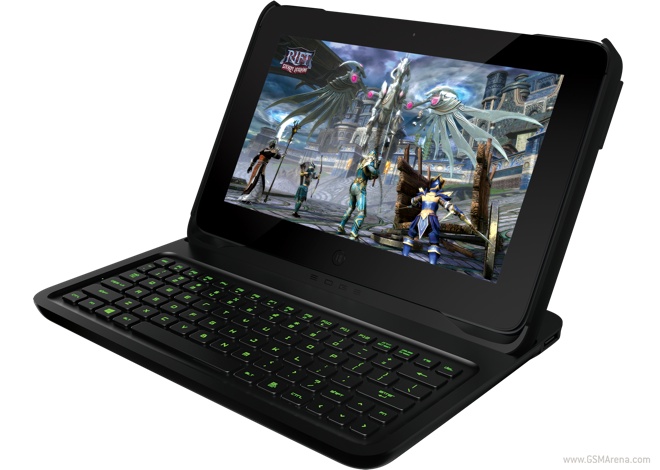 One of the major changes to the Edge over the previous Project Fiona is that the controller sticks are no longer attached to the sides, which I'm guessing was the most requested change. Edge now has the form-factor of a standard 10-inch tablet. You also get three new accessories that morphs the tablet into four different form-factors. You can use it as a tablet without connecting anything, as a notebook using the keyboard dock, the mobile console accessory with the controllers attached or the home console accessory, which is a simple docking station.
The Razer Edge will be sold in two versions. The standard version will have an Intel Core i5 CPU at 1.7GHz (up to 2.6GHz with Turbo Boost), NVIDIA GT640M LE GPU, 4GB DDR3 RAM and a 64 GB SSD. The Pro version will be running on an Intel Core i7 CPU at 1.9GHz (up to 3.0GHz with Turbo Boost), NVIDIA GT640M LE GPU, 8GB DDR3 RAM and a 128 GB or 256 GB SSD.